Add JAMDECK to Your Studio
Purchase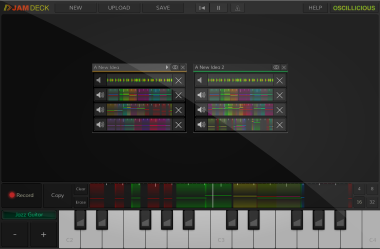 JAMDECK is available for only $29.00
direct from the Oscillicious Shop:


Secure payments by PayPal.
Bundle Offer:
Buy
BeatCleaver
for $79.00 and
get a FREE copy of JamDeck.
A personalized download link will be emailed to your PayPal email address moments after purchase, but may take up to 24 hours. For more great products and additional information, please visit the
Oscillicious shop
.
Purchasing FAQ
Please note that these purchasing terms only apply to purchases directly from Oscillicious, not through third-party retailers like the Mac App Store.
Can I pay with credit card?
Yes! You can use your credit card with the buy button above (no PayPal account is required).
To pay with credit card, click "Don't have a PayPal account?" after clicking the buy button above. Please see the image below for clarification of how to pay with credit card.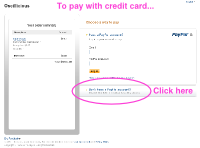 Windows or Mac OS X?
Both! We recognize that many artists produce in cross-platform environments and so licenses for both Windows and Mac OS X versions are provided with every purchase.
Are the drum loops royalty-free?
Yes, all of the drum loops included with JAMDECK are provided for customers to use in their music on a royalty-free basis. For full licensing information, please see the End-User License Agreement.
Can I use JAMDECK on more than one computer?

Each JAMDECK license is a "single-person license", permitting installation on up to two computers, as long as it's only used on one at time.
If you'd like to install and use JAMDECK on more computers (eg. for your classroom), please tell us a bit more about your requirements and we can arrange a multi-user license.